NEWS
Illengond the 3rd and final volume of The Daegmon War is in print! It was published July 30, 2017.
FIND A COPY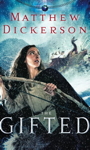 The Gifted Book 1 of The Daegmon War, is now available at the Vermont Book Shop and other fine independent bookstores.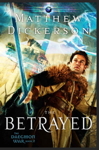 The Betrayed and Illengond, Books 2 and 3 of The Daegmon War, are now available at the Archway Publishing bookstore.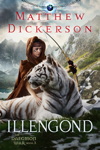 All three volumes of The Daegmon War (as well as most of my other books) are also avaiable at The Vermont Book Shop as well as at other fine independent bookstores near you.
[The Daegmon War] "...is a great epic-fantasy/quest type story. I would recommend it to fans of Tolkien and people who enjoyed detailed works with believable, flawed characters. It would be well-suited for teens and young adults, although adults could certainly enjoy the story as well." --- thebookhound, R.M.Lutz
---
Please help keep reading alive!
Support authors, publishing, the future of good books and local communities by purchasing The Gifted, The Betrayed (and other books on your reading list) at an Indie Bound Independent Local Bookstore.
---
Follow Me: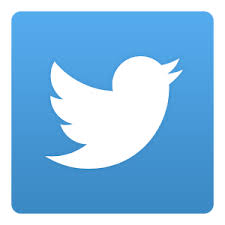 @dickersonwrites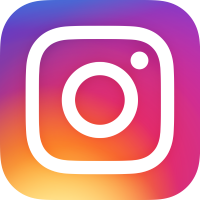 @matthewtdickerson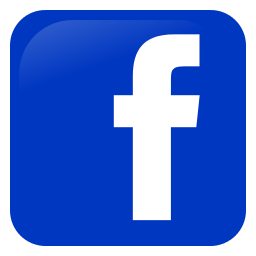 @MatthewDickersonBooks
And for my outdoor, nature, and fly-fishing writing: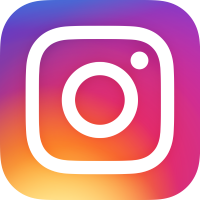 @troutdownstream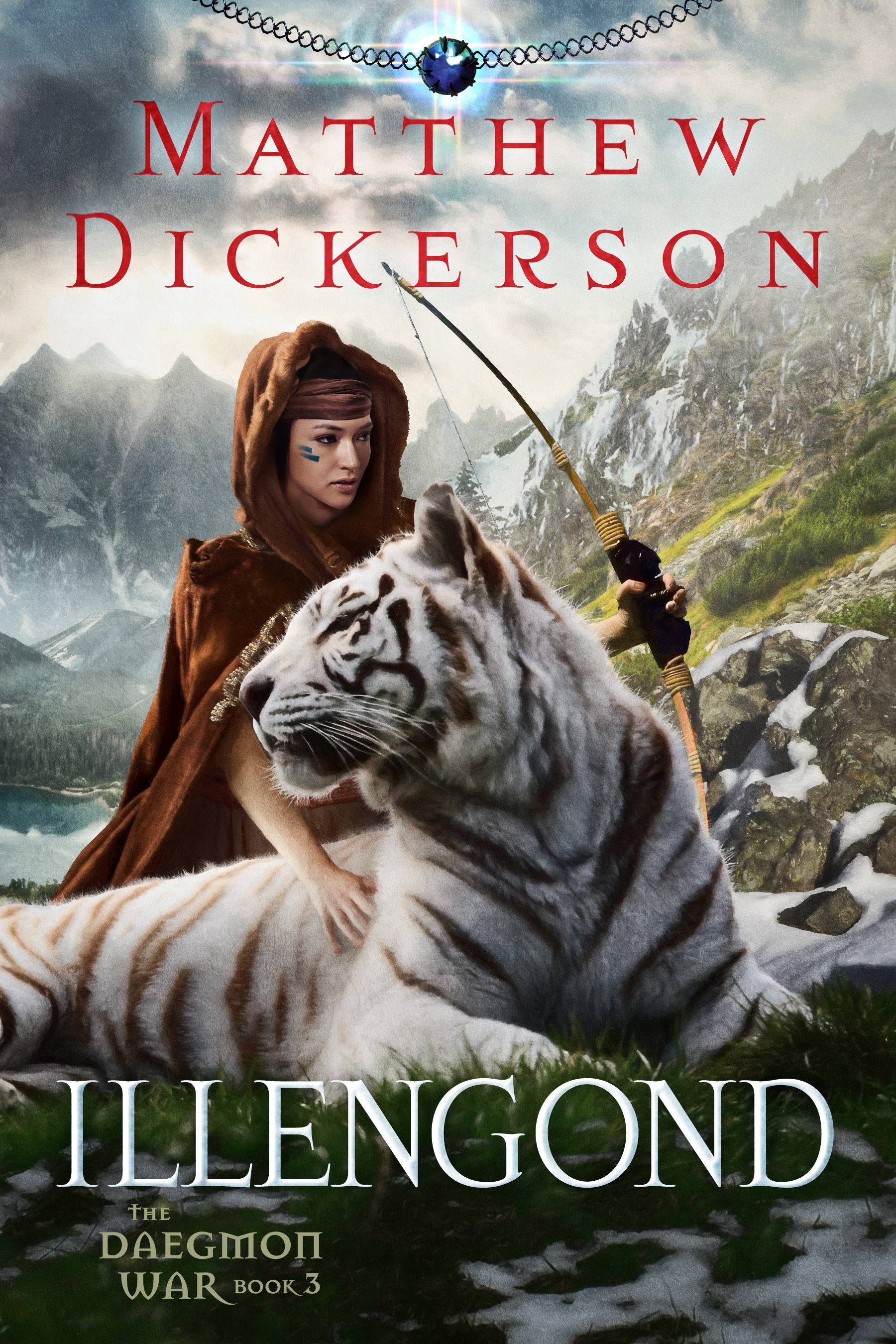 "...masterful story-telling and talent for suspenseful narrative..." -- Benjamin Myers
"...a great epic-fantasy..." -- The Bookhound
"...a striking talent for creating an epic fantasy.. well detailed and well thought out... amazing well round characters..." -- Metamorphic Books
Buy Now!
ABOUT THE SERIES:
The Daegmon War is a three-volume work of epic fantasy set in the island realm of Gondisle.
The centuries-old war against the Daegmon Lord has been dormant for generations. Knowledge of the Gifts—mystical powers of healing, of shaping, of knowledge, of speech with creatures, and of supernatural strength in battle—has faded into dim folklore. So has knowledge of the ancient enemy.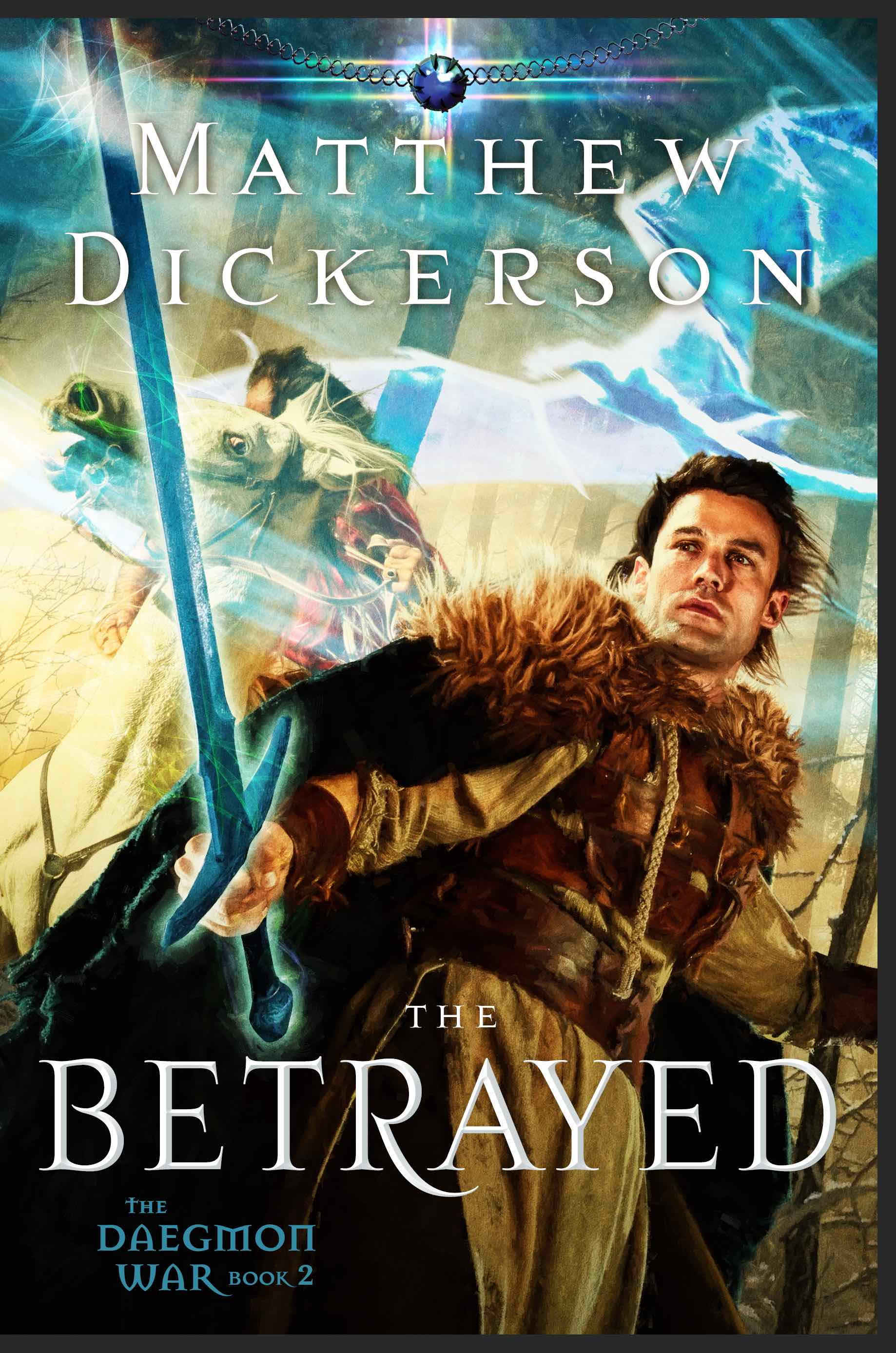 When a Daegmon suddenly appears out of the old tales, and begins to wreak destruction on the remote villages of Gondisle, the realm is thrown into turmoil--from Elynna's home where the Fisherfolk of the Westwash live, to the Andani villages of Gondisle's highlands where Thimeon's peaceful herding folk dwell, to the cliffside Ceadani people led by Chal-char, to the Great Plains where the huntress Tienna and her people roam the grasslands or fish the Great Lake, to the mining and warring Anghari folk and the village of Cane and Cathros in the far northeast.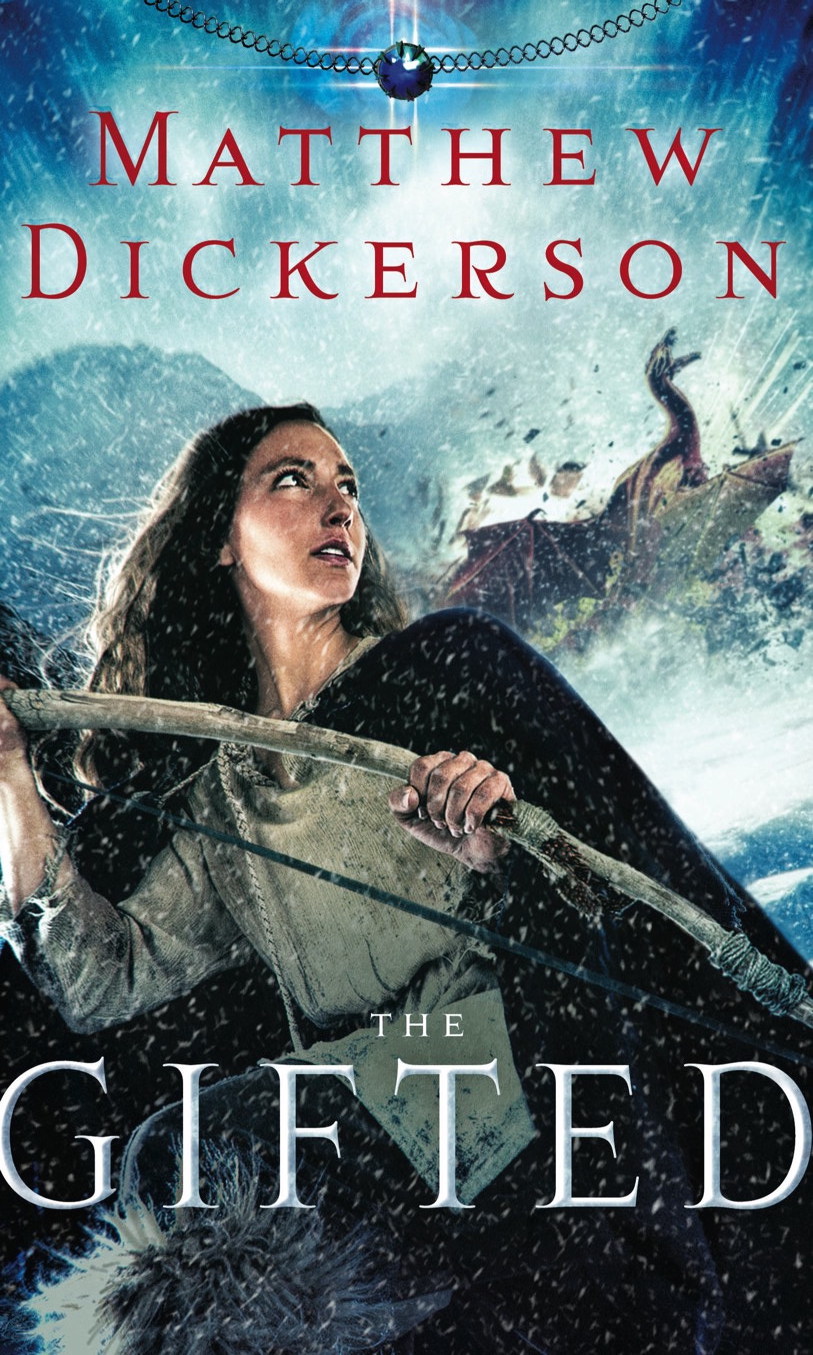 In the midst of the loss, heroes of the land, led by a new generation of the Gifted, must arise: the uncertain Elynna thrust into an unwanted role of leadership because of her gift of sensing the presence and even the thoughts of the Daegmons; to the fiery northlander Cane who wields a potent flame; Cane's quieter brother Cathros gifted with his own supernatural strength in battle; the bold and graceful Plainswoman Tienna with her costly gift of healing; and others who shape wood or stone, speak over great distances, taste truth and falsehoood, or read the thoughts of animals. Each gift brings its own strength as well as struggles. All must join together to face the same enemy.
But the Gifted are few, while the enemy is more powerful than they even imagine. The situation grows yet more dire when the king not only refuses to give aid to those who seek it, but proves to be under the influence of the Daegmon Lord's servants.
And then there are the ungifted, led by the quiet Thimeon.
The Daegmon War is epic fantasy, also called "high fantasy" or "heroic fantasy", with a large cast of characters and an extensively imagined secondary world. The characters are real and compelling, heroic and also fallable. And the land of Gondisle itself, long with its various cultures, seems like a character in its own right.
---
"In The Gifted and The Betrayed, Matthew Dickerson's masterful story-telling and talent for suspenseful narrative draw us into the battle to save Gondisle from the Daegmon Lord. Dickerson brings to the creation of fantasy epic his keen observation of the natural world. Gondisle's woods, plains, mountains, and marshes seem as real as those of our world. Nature is a living presence in The Daegmon War, and Dickerson follows in the footsteps of Tolkien and Lewis in making of fantasy the art of re-enchanting the world. This series satisfies our hunger for meaning as well as it satisfies our thirst for adventure." --- Benjamin Myers (Former poet laureate of Oklahoma)
"[Matthew Dickerson] has a striking talent for creating an epic fantasy that's extremely well detailed and well thought out, with overly amazing well rounded characters! The plot blew me away! There was so much that went on in so little time it made me adrenalized and disoriented all in the best of ways." --- Jade Crow, Metaphorphicbooks
"Matthew Dickerson truly is a master when it refers to the world building. The plot is fascinating, rarely declines and there are always things happening which makes reading a very smart and fun... When I start a fantasy book my expectations are always high thanks to George RR Martin, Tolkien and JK Rowling, but I really dare say that The Gifted lived up to meet them and Matthew did an excellent job in his writing.I'm not one to praise works easily and when I do it is because he really liked it, as it is in this case." --- instagram:@westerosreader
FROM THE AUTHOR:
I read my first fantasy novels more than forty years ago. I started with The Hobbit and I still consider J.R.R.Tolkien's Middle-earth Legenadarium to be my favorite work of otherworldly fantasy. C.S.Lewis's Chronicles of Narnia and That Hideous Strength, and Lloyd Alexander's The Chronicles of Prydein were also among my earliest reads, and remain among my favorites. Others of my favorites include the writings of Stephen Lawhead (especially his Arthurian books), Stephen Donaldon's 1st and 2nd Chronicles of Thomas Covenant, Ursula LeGuin's original Earthsea Trilogy, Madeleine L'Engle's Time Quartet, Jeffrey Overtstreet's Auralia Quartet, Patricia McKillips Riddlemast of Hed trilogy, George Macdonald's fantasy novels and fairy tales, and Walter Wangerin Jr's Dun Cow books.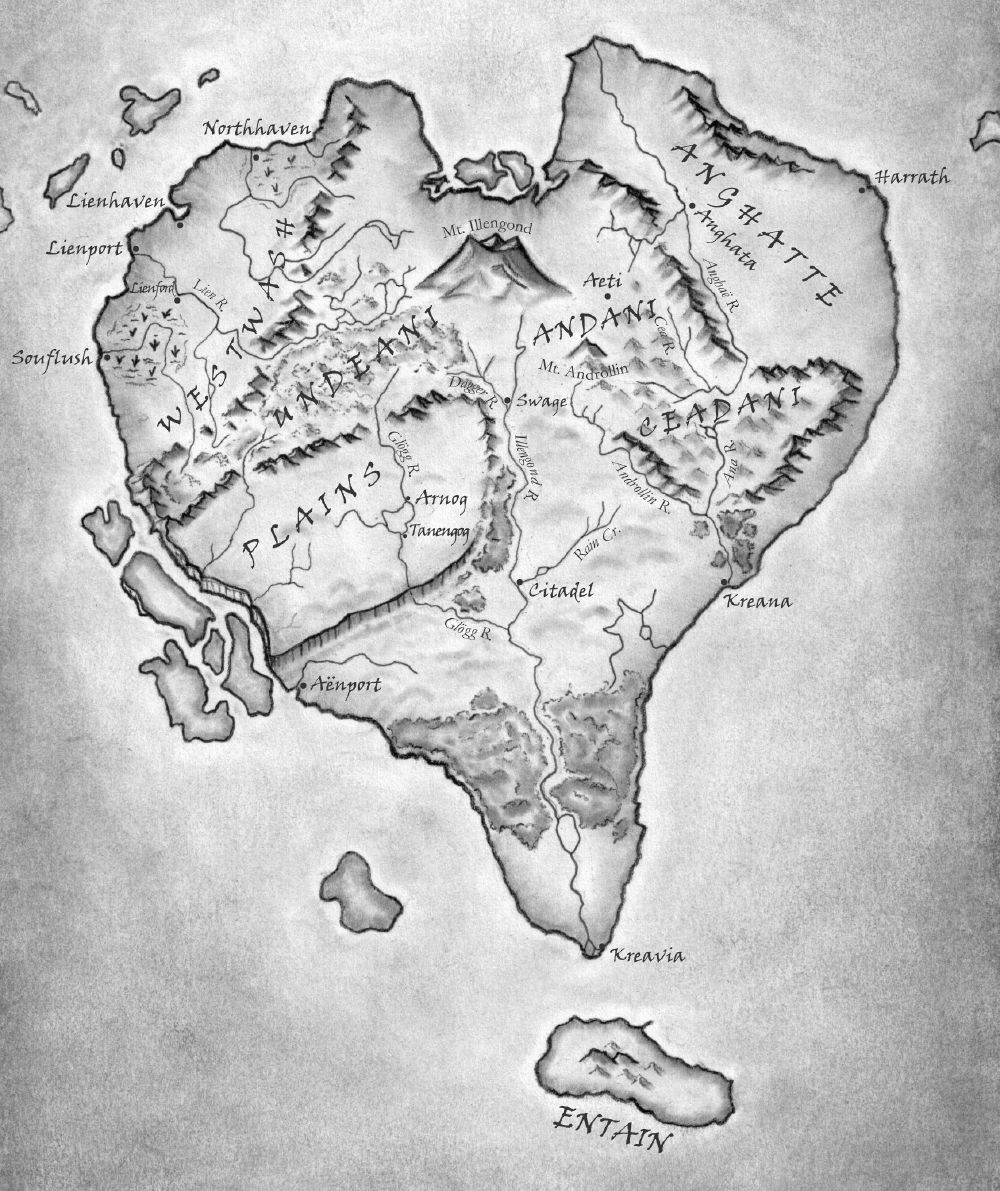 I will leave it up to my readers to determine the extent to which any of these authors have influenced me most.
My interests as a reader, however extend far beyond fantasy. I may read only one new fantasy series a year. I like to read a good, well-writing work of fiction and more of my reading comes from "tradition" novels. I make a point of finding and reading great fiction authors from over the past two hundred years as well as the work of new authors writing in the 21st century.